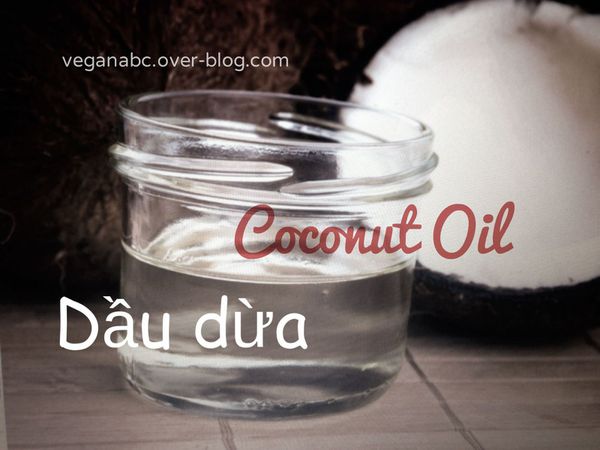 Dầu dừa có rất nhiều công dụng có ích, cách làm lại đơn giản. Sau đây là các bước tự làm dầu dừa:
Cho cùi dừa vào máy sinh tố với ít nước xay thật nhuyễn.
Cho ra vò sát nhiều lần cho ra nước cốt, lọc qua rây để lấy cơm dừa riêng.
Đến đây, hoặc là để ngâm vào nồi rộng để qua đêm rồi hớt lấy váng kem dừa đem đun, hoặc là cho lên bếp đun luôn.
Đun cho đến khi dầu dừa nổi lên trên, có lớp đóng váng ở dưới. Đến khi lớp dầu tách ra là được.
Lấy muôi xúc dầu dừa ra, lọc qua vải thưa sạch một lần cho sạch cặn rồi cho vào chai đựng.
********
Coconut oil is very wonderful, who can be used in hundred of ways and so make very easily. Here is the recipe of coconut oil home made :
Remove the meat of coconut and cut it in to pieces that will fit into a blender or food processor isealy.
Put coconut into blender and and add a little water. Blend into a soft mushy paste. After blending, meat shout be soft, mushy and pastelike.
Squeezze the blended coconut meat to extract the milk. Wash coconut to get milk.
Pour it into a mediume-fine strainer and repeat the process.
And after that, pour milk in a finer strainer.
Put the milk in to a pot and boil on hight heat to reduce the water.
Cook for an hour or until coconut cream is rising to the surface and wait until oil is beginning to rise to the top.
(Or leave it over night, scoop cream on the top out and cook next day)
Strain oil. Pour oil into container.